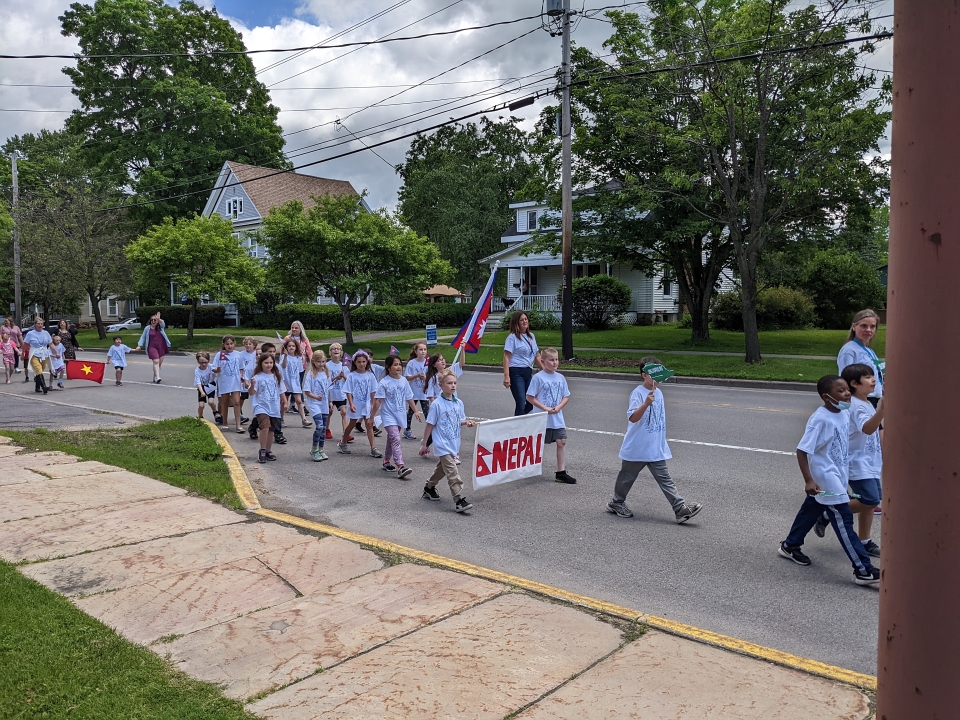 As with most things pertaining to Potsdam public schools, there was very little communication about the Olympics. (And the information we could find, was vague and difficult to decipher.) As it turns out, it's a pretty big deal! Whereas most schools have a yearly field day for each grade, Potsdam does it every four years and gets grades 1-4 involved. (Lazy? Who am I to say?)
It was pretty cute, though. They try to set it up so that each class represents a country that has some relevance to at least one of the students. One of Otis's classmates was a girl from Nepal, so that was their class's country. Her dad came in one day and gave them a little history lesson.
The opening ceremonies were held on "the turf," which, after some guesswork and crowd-following, turned out to be the football field. Each of the classes marched down Lawrence Ave. then Leroy Ave. and assembled on the bleachers. The flag guards for each class went down onto the actual field. The (poorly-amplified) principle said something and then we saw a kid running toward us from a great distance. They had a torch and were taking their job very seriously. Zoom in on the base of the field light and you can see the torch-bearer running a lap at a furious pace: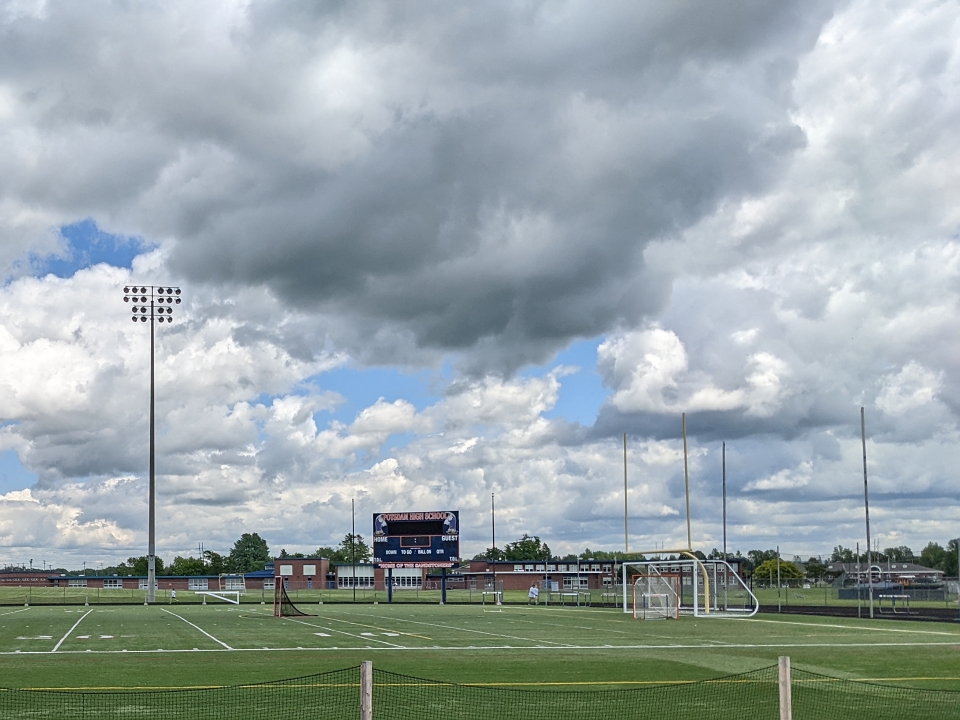 That torch-bearer handed it off to a duo who lit the "flame" (which was oddly reminiscent of the "campfire" we put in the back room of our house last year):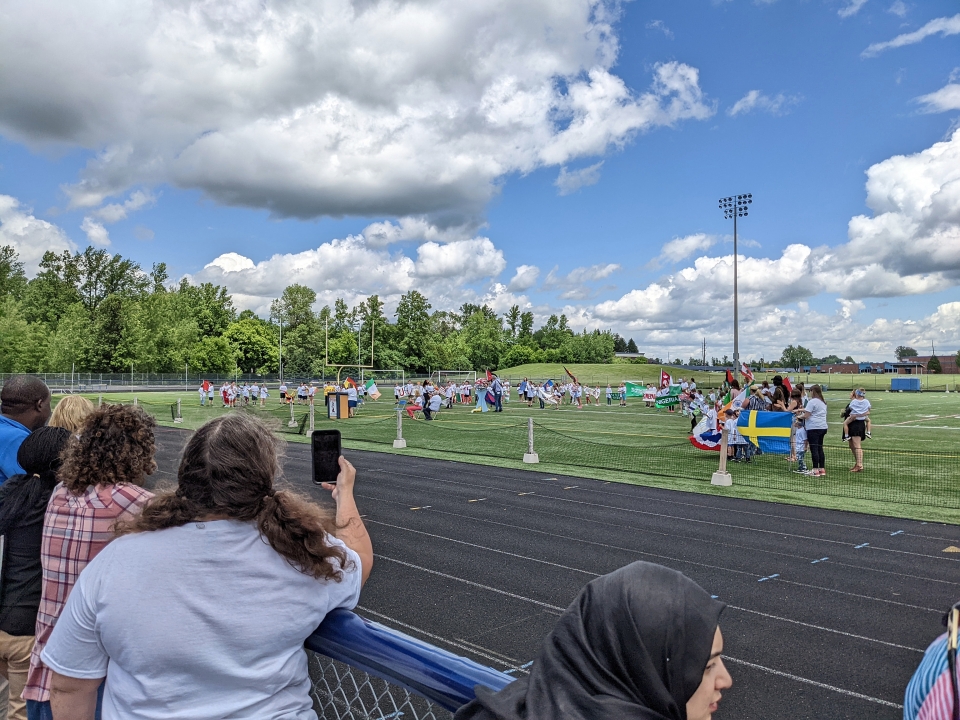 The kids in the bleachers were pretty stoked. Otis is right behind the woman in the light blue tank top: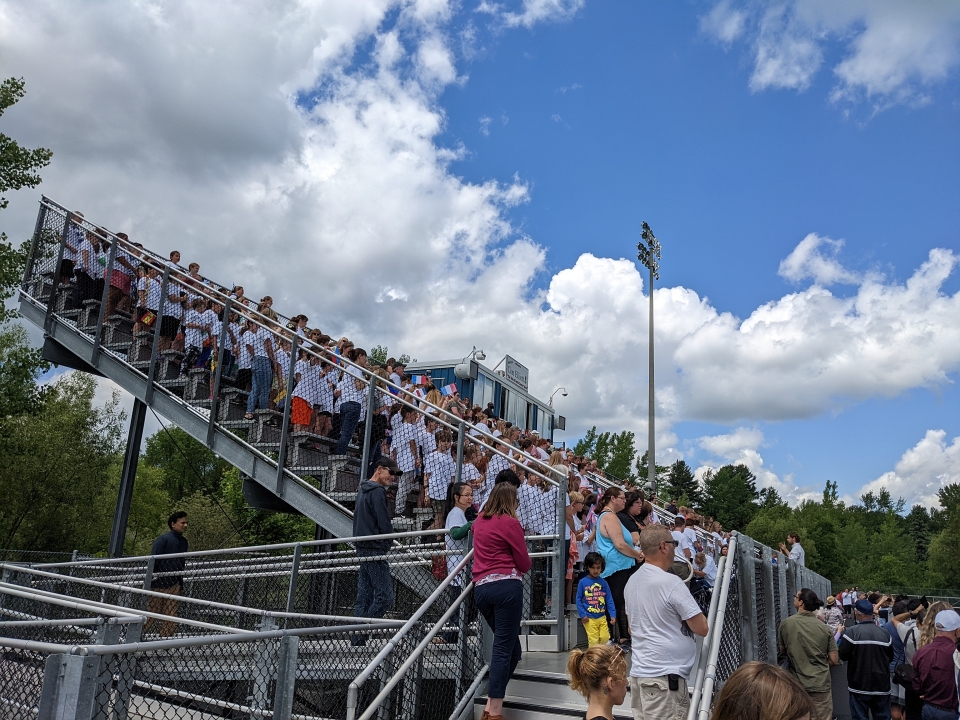 I was standing there thinking about all the laps I've run around that same track. I thought about how inappropriate it would be for me to be running laps with all of this going on. Then I noticed this woman just casually getting her steps in right through the ceremony: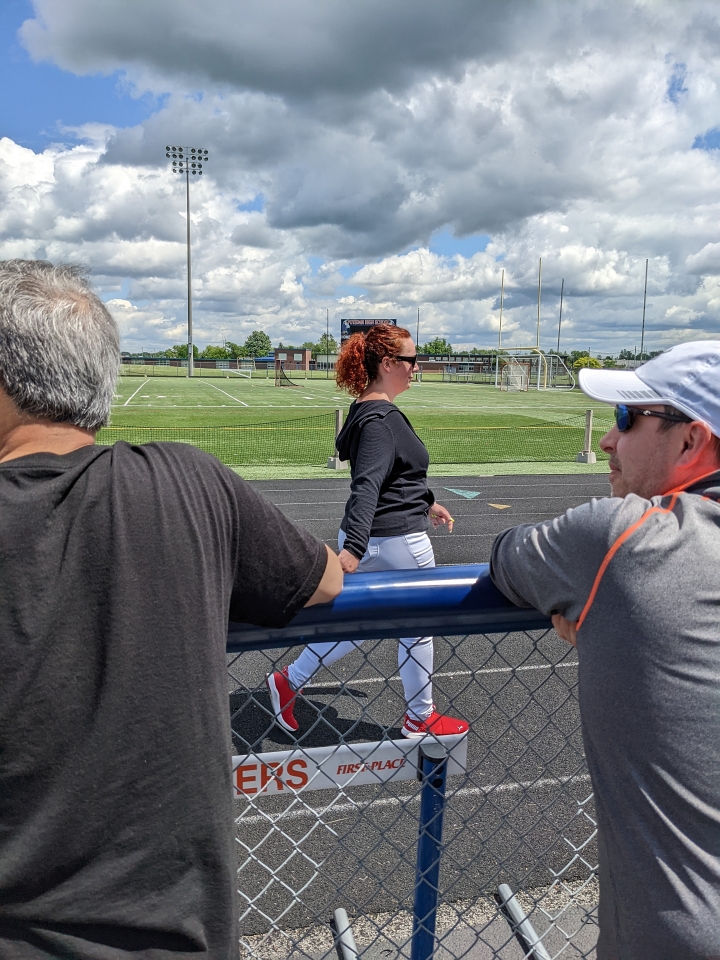 A few days later, the second grade had their actual events. It was a scorcher, but the kids were all in. Here's Otis winning the 50m (a stunning upset, given his slow start)!
And here he is again, killing it in the sack race:
Sarah attended the finals in the afternoon. Otis didn't do as well as he did earlier in the day. Can't blame him, though. It was 90+ degrees out!
(BTW, I am extremely proud of Otis. A scholar and an athlete!)