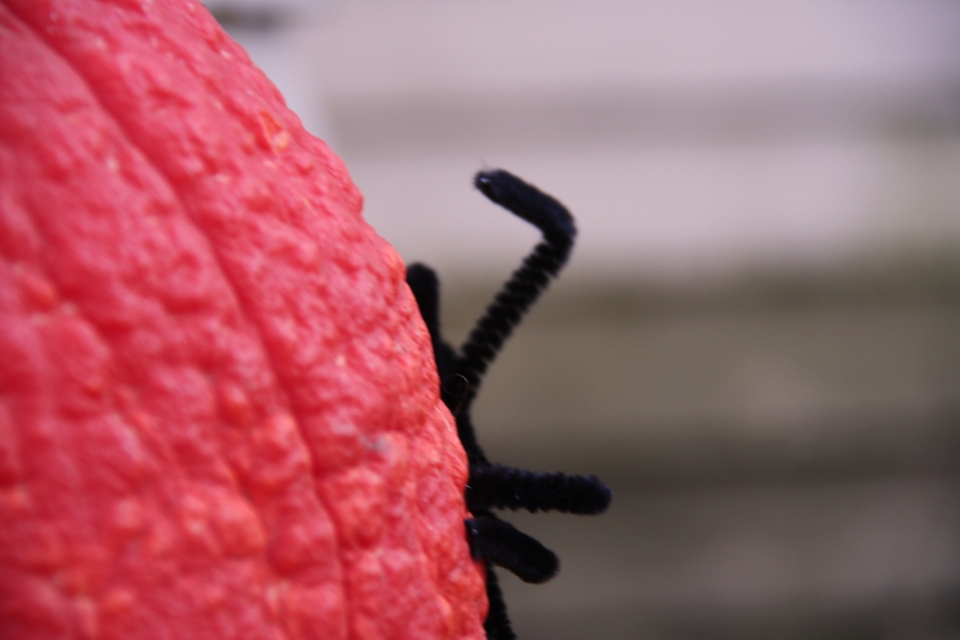 We waited until the last minute to put up Halloween decorations this year, partly because of an evolving Coronavirus situation in Potsdam and partly because we're lazy/busy.
Pumpkins were first and this year we decided to keep things indoors until the actual day (lest we relive this monstrosity from last year):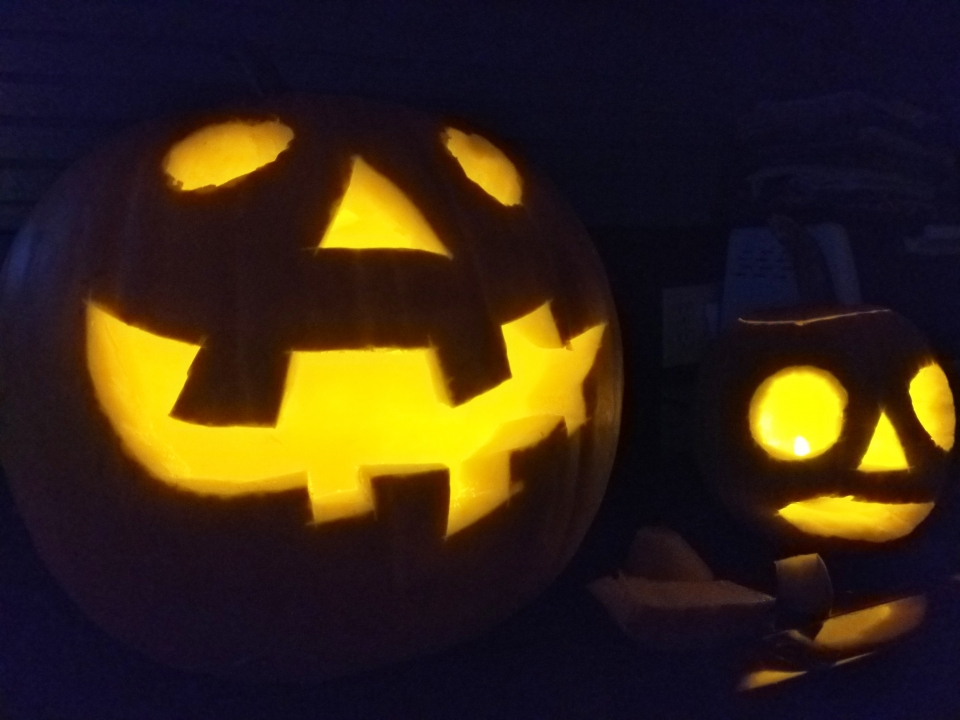 The Health Dept. recommended putting bags of candy out on a table for trick-or-treaters. I thought that sounded ridiculous, so I came up with a slightly more ridiculous plan. I got a 10′ length of PVC from Lowe's and we decorated it with sharpie-ed spider webs and pipe cleaner spiders: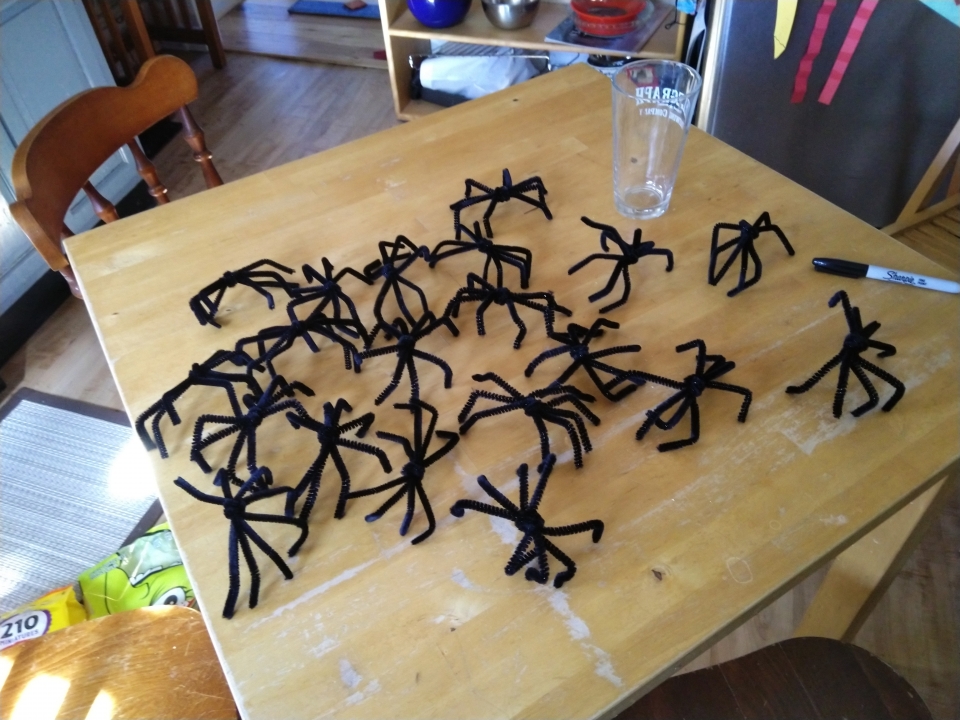 Then we lashed it to a couple of cymbal stands with some makeshift duct-tape rope and boom, candy chute:
We wrapped the stands with black cloth for a professional touch and then we set up a pumpkin barricade on the steps. Digging deep into my extensive stash of fonts, I made a sign with some stolen clip-art spiders: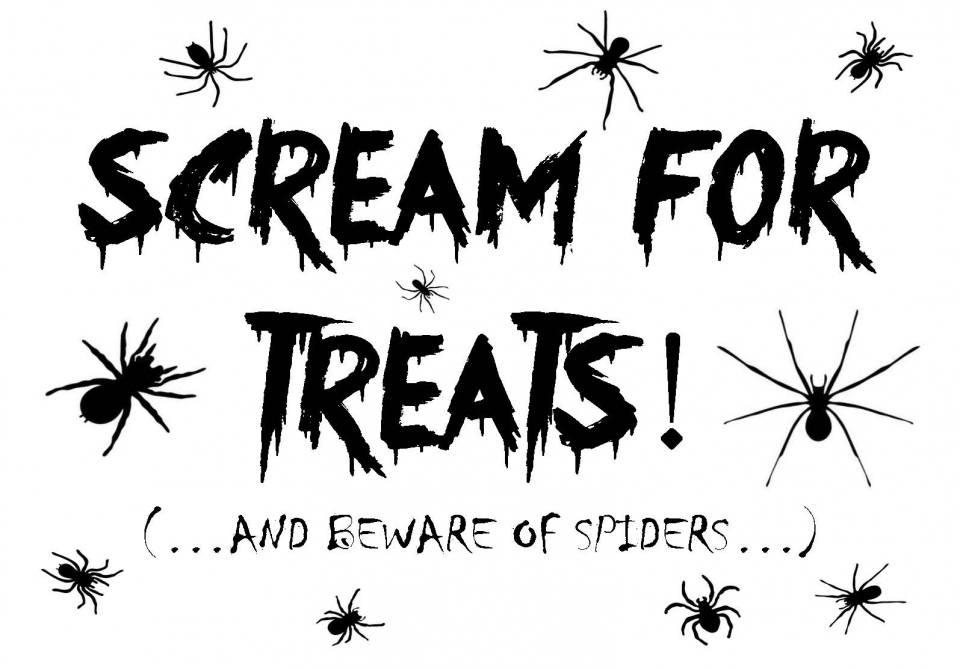 Here's the whole set-up: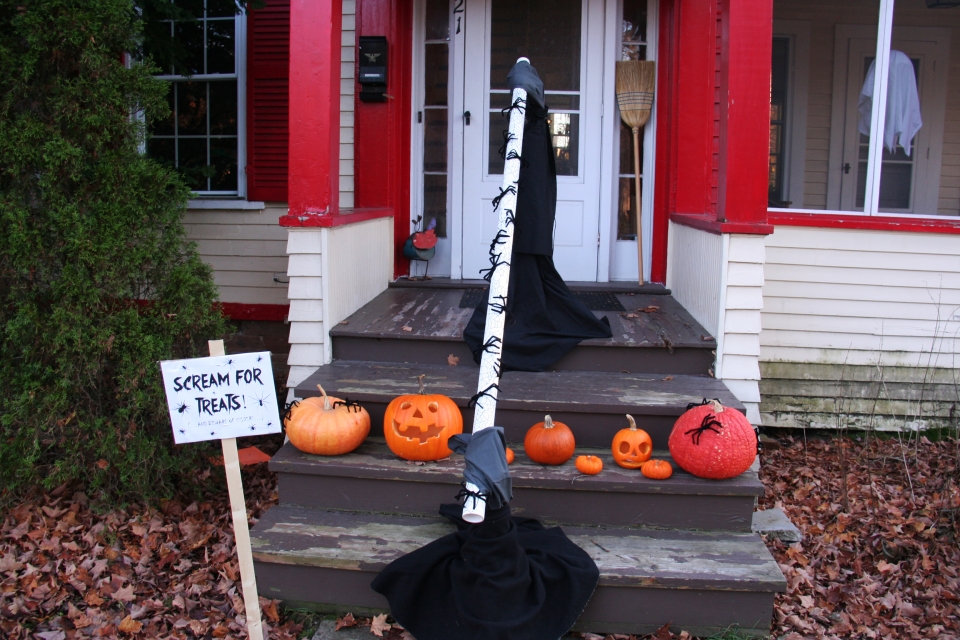 As a last defense against grubby kids, we propped up a couple folded laundry racks at the top. It's a good thing we did, too. Sarah reported that a lot of kids didn't get the message with the pumpkin barricade. They just thought it was an extra obstacle on their way to the candy.
The whole thing looked a lot better at night: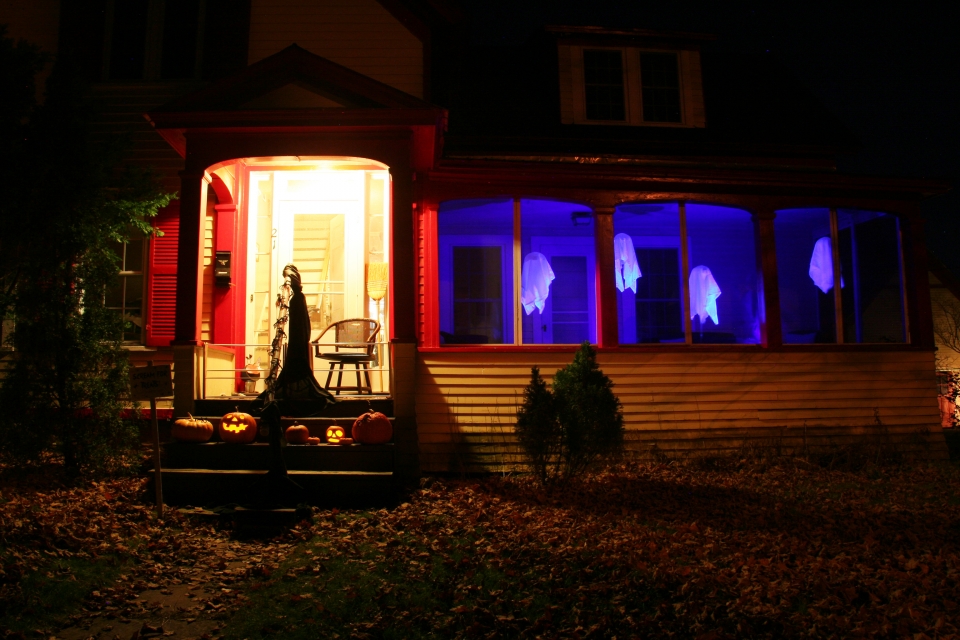 I took the kids trick-or-treating while Sarah stayed back and womanned the fort. There were still a few stragglers by the time we got back, though, so I did manage to squeeze in my now-traditional beer on the porch listening to the Misfits. The tube worked great, though it did throttle our candy distribution a little bit. Now we've got a huge bowl of leftovers.
(We also improved the spooky porch ghost procedure. Last year we hung the sheets on balloons, which deflated and made the ghosts look pretty lame. This year, the kids and I blew up balloons and made little papier-mâché domes. I tied a thread with a button through each one and draped the sheets. Works great and seems much more durable.)