Sarah and I chaperoned the big Mitchell School field trip! (Don't worry: My improvised coozie was on a different day.) It was a TON of fun. I found an eel in one of the tidepools!
They pretty much just bused the entire school over to the park and let the kids loose at low tide: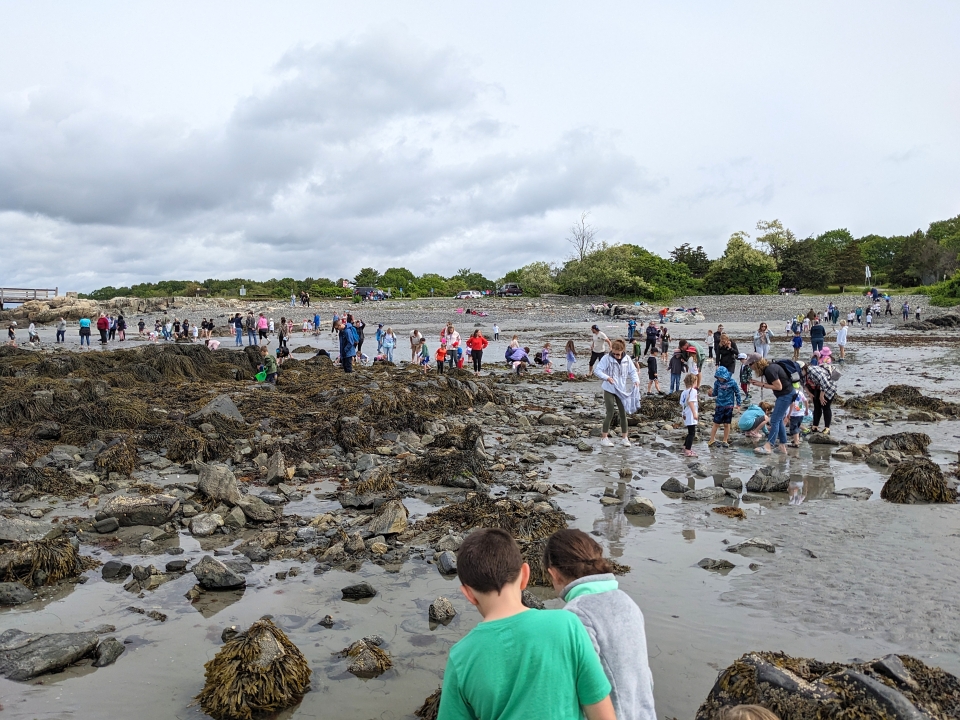 The sound of hundreds of kids screaming "A CRAB!! A CRAAAAABBBB!!!" was really something.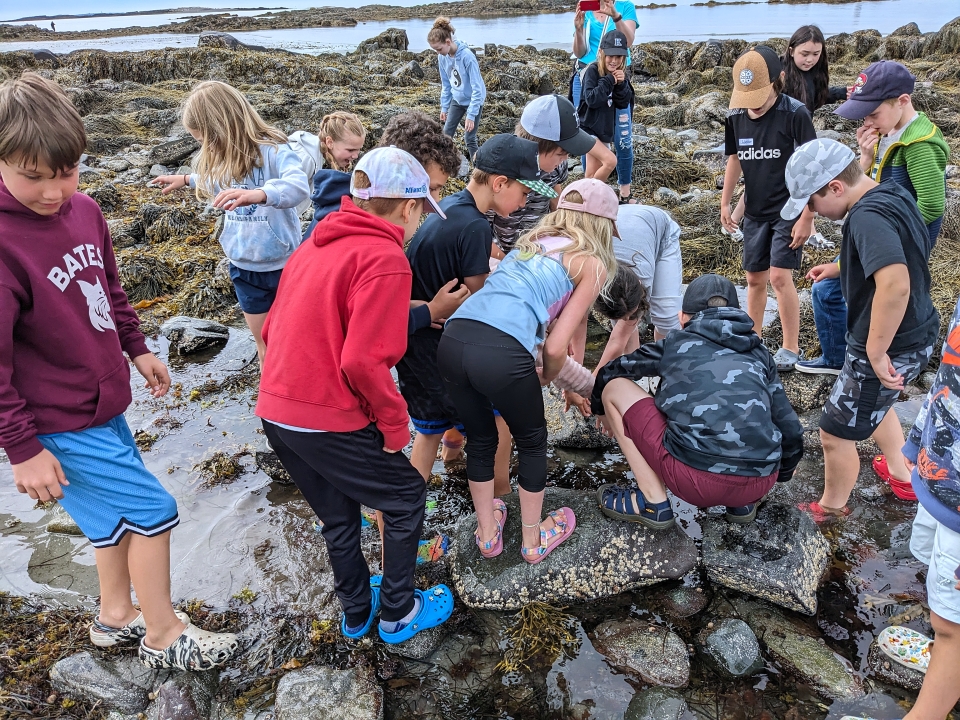 Some of the crabs were hermit crabs: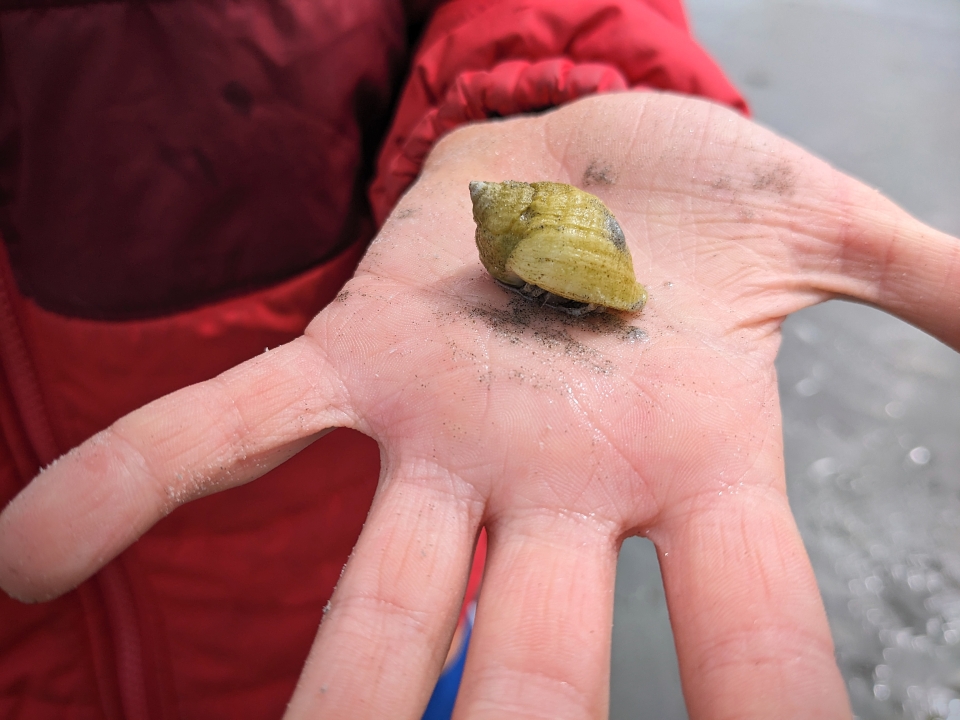 Mrs. Hartley's third grade class, 2023: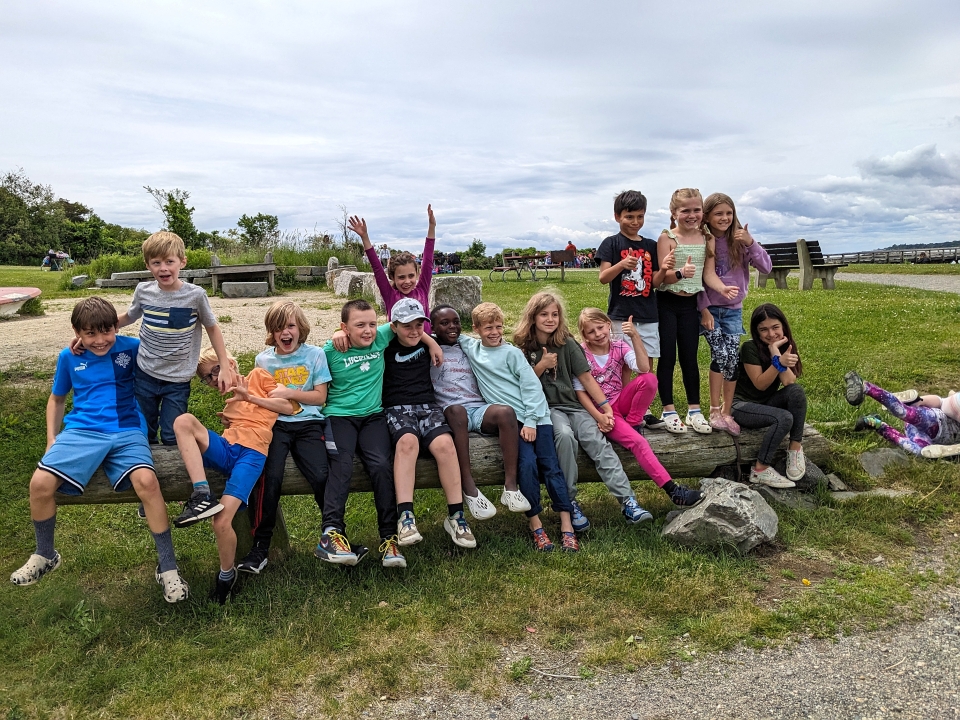 A really great group of kids. (My favorite part of the photo is the legs on the right belonging to the two girls who wrestled their way out of the frame.)