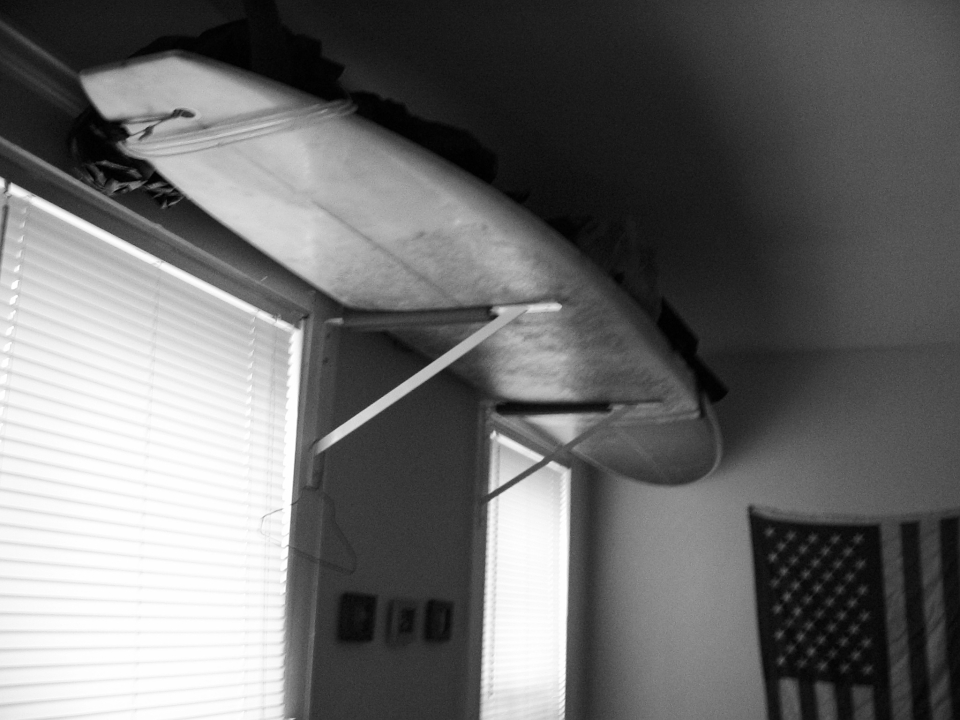 Reminiscing about my first favorite surfboard: a 10'0″ Gordon & Smith, purchased at the Warm Winds surf shop in Narragansett, RI. It traveled across the country and caught many waves up and down the California Coast. Dinged and repaired (poorly) many times. So many great rides, including my (supposed) Surfer's Journal cover:
Pictured above is where it lived in Allston, MA. Another view: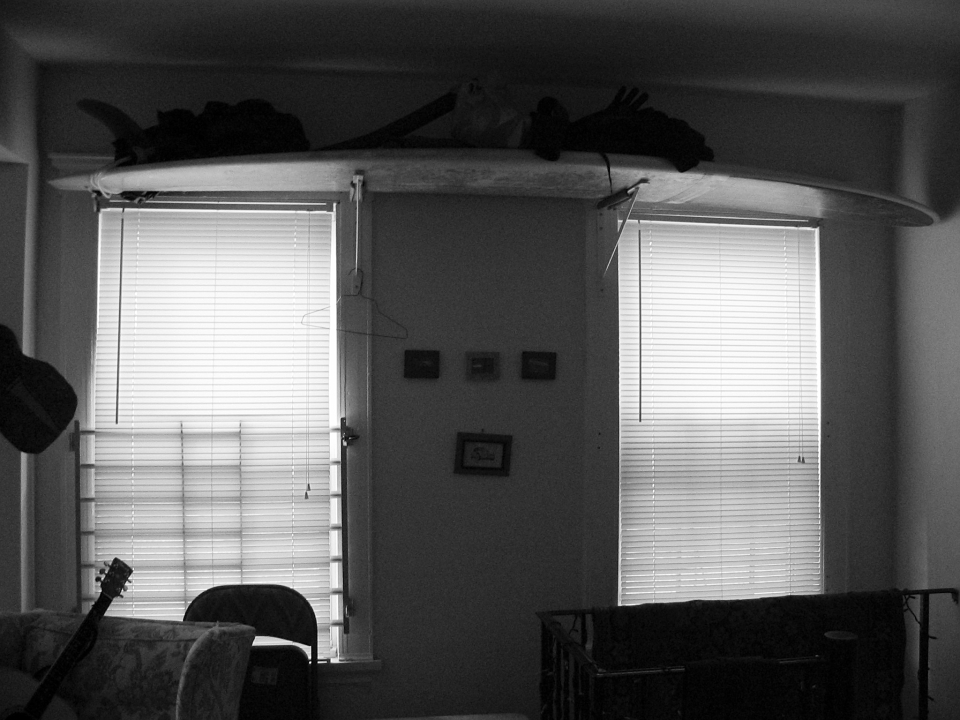 Eventually (regrettably) sold to a dude in Santa Cruz since it wouldn't fit in the trailer when we moved back east. I hope surfingcowboy1 (Bill) fixed you up and treated you well.