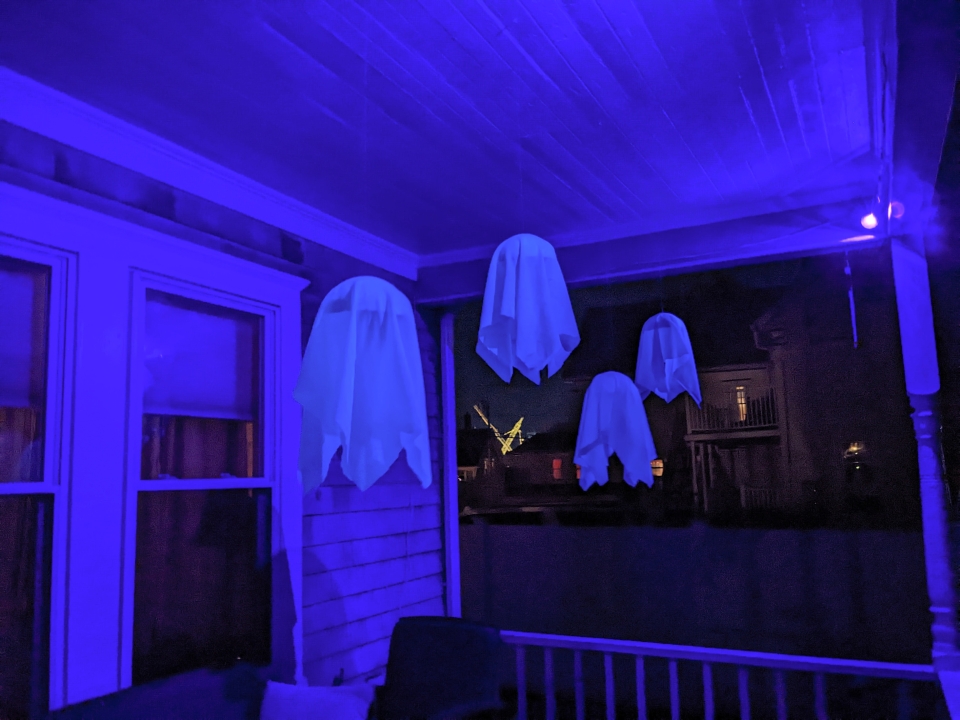 Our old ghosties didn't survive the move… 🙁
SO WE MADE NEW GHOSTIES!
Now with an improved design! The old ones had papier-mâché domes molded on balloons. These inevitably got all curled up and made a weird shape. This time around, bought some foam balls and cut them in half. Much more durable.
Here's a better view from the street: