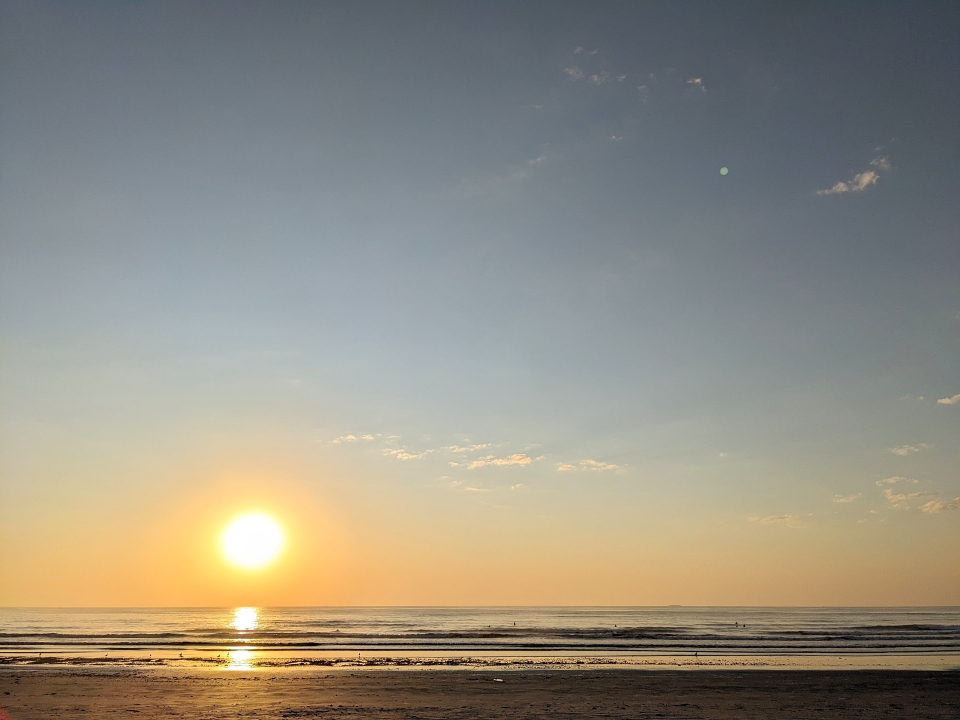 Perfect early morning session in October with a decent sized swell. It doesn't look big in the photo, but I'd say the set waves were chest-to-shoulder high. When the waves line up on the weekends, an exodus of Queeb surfers shows up in camper vans. (My friend who used to live in Montreal assures me that it's ok for me to say "Queeb.")
They set up shop next to the beach and hang out all day. Walking down the sidewalk, you're as likely to hear conversations in French as in English. Somebody asked me if I get annoyed when the out-of-towners swarm in. I figure it's an honor and it speaks to the quality of the wave that people will come from so far away! Besides, I haven't been there long enough to have any sort of hometown claim on the spot anyway.
It was a little chilly out, but this particular day had a real summer vibe. I stuck my phone out the window as I slowly cruised the strip heading back home. The music I was listening to (a Shemp recommendation) sounded good but windy, so I added it back in post! Check out the dudes at 0:08 who brought a roll of astroturf and lawnchairs.