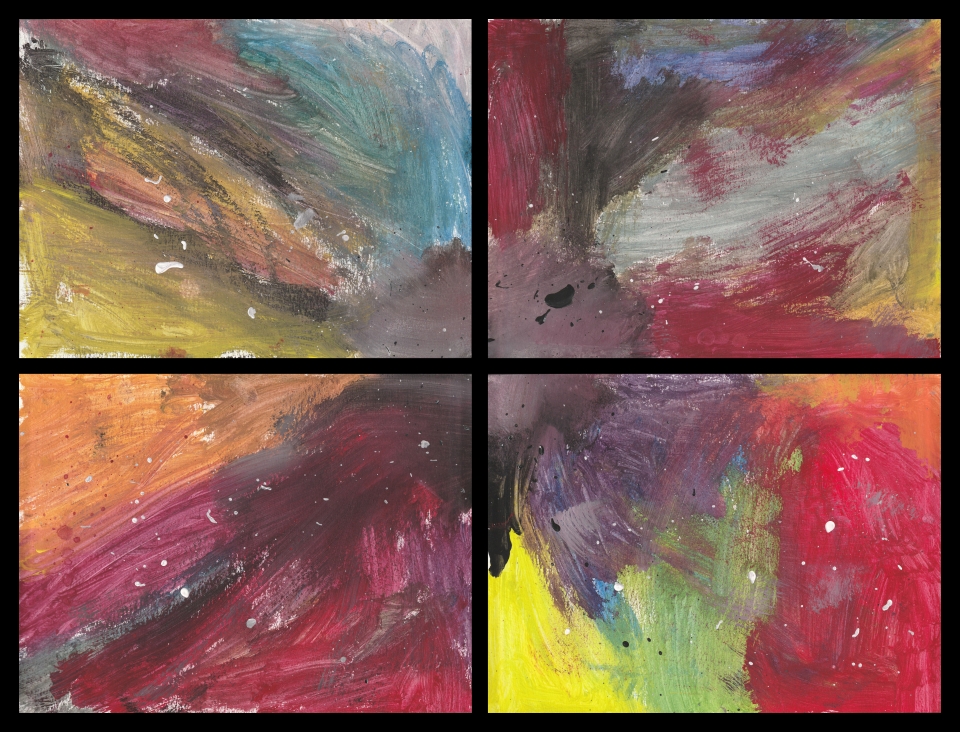 Otis sometimes gets a little bored at school. It's our fault. We were so excited to teach him how to read, do math, etc., we ended up stealing a lot of his teachers' thunder.
So last semester, we supplemented first grade with an after-school science camp at the local Children's Museum. Otis loved it! The gentleman running the show was super excited to teach the kids about the Big Bang, quantum entanglement, etc. and it totally rubbed off on Otis.
One day, I think after an activity where the kids made a series of models of various phases of the universe, Otis came home totally inspired. He did four rapid-fire, seemingly abstract paintings. It wasn't until we saw all of them together as they dried off on the counter that his vision became apparent: a psychedelic black hole quadriptych! Check out those stars, galaxies, and technicolor nebulae!
Click it to see the details, but be warned: it's a big file (~40mb).