Sarah and I finished up our Saranac Six recently. McKenzie Mt., the longest hike, was the last on our list. We left the kids with CC and Larry and headed out.
Most folks hike in from the trailhead on 86. Pops told us they're a bunch of saps and recommended an alternate route up the Jackrabbit trail. The added benefit of taking this trail is that you can make it a loop and come down the backside of the mountain past Bartlett Pond (pictured above).
Pops told us someone'd lugged a boat up the mountain and I was thinking I'd push it out and paddle around with a stick or something. She wasn't very seaworthy: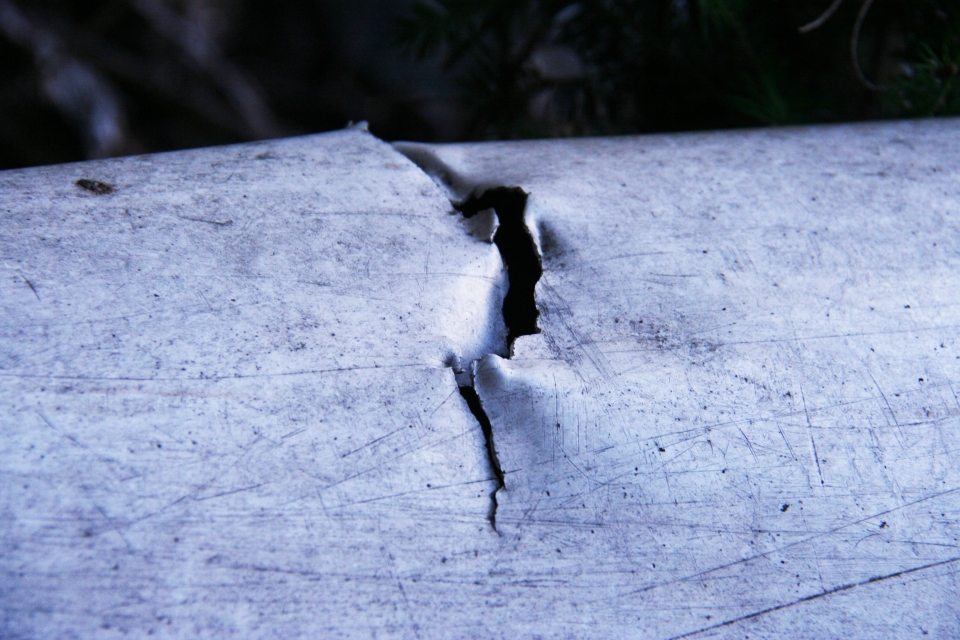 Pops also told us we'd have to do a bit of "trespassing" at the bottom. He said the dozens of "keep out" signs were nonsense and to ignore them. We lost the path near the lake for a bit, but eventually found our way back to the road. There sure were a lot of signs. Then, a gate, extended into the woods with chicken wire fencing. We hopped it: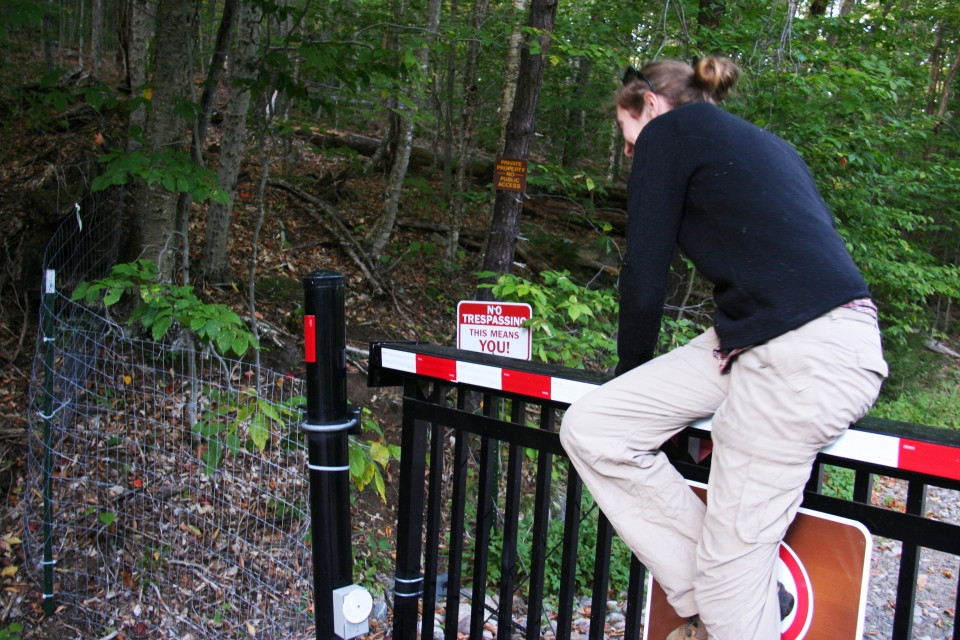 On the other side, we saw the detour we'd missed.