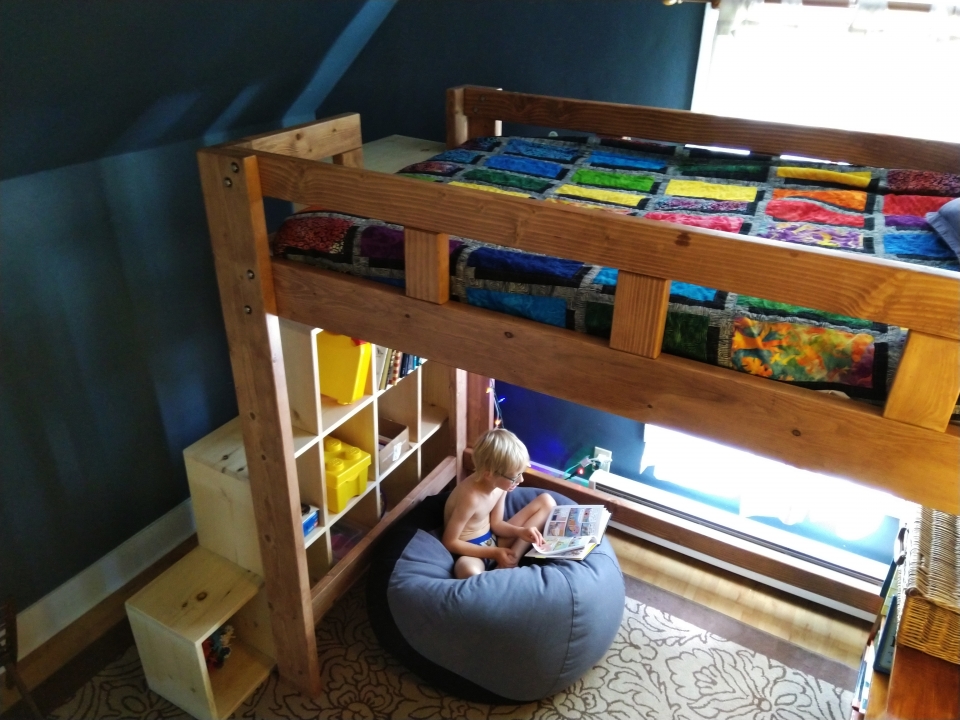 Both of our kids have tiny rooms. The rooms are right next to each other and the wall between them seems newer than the other walls, so we think it used to be one big room. When Otis graduated from his toddler bed to a twin, there wasn't much space left. We realized we could double his real estate if he slept at a higher altitude, so I made him a loft bed.
First step: SketchUp plans.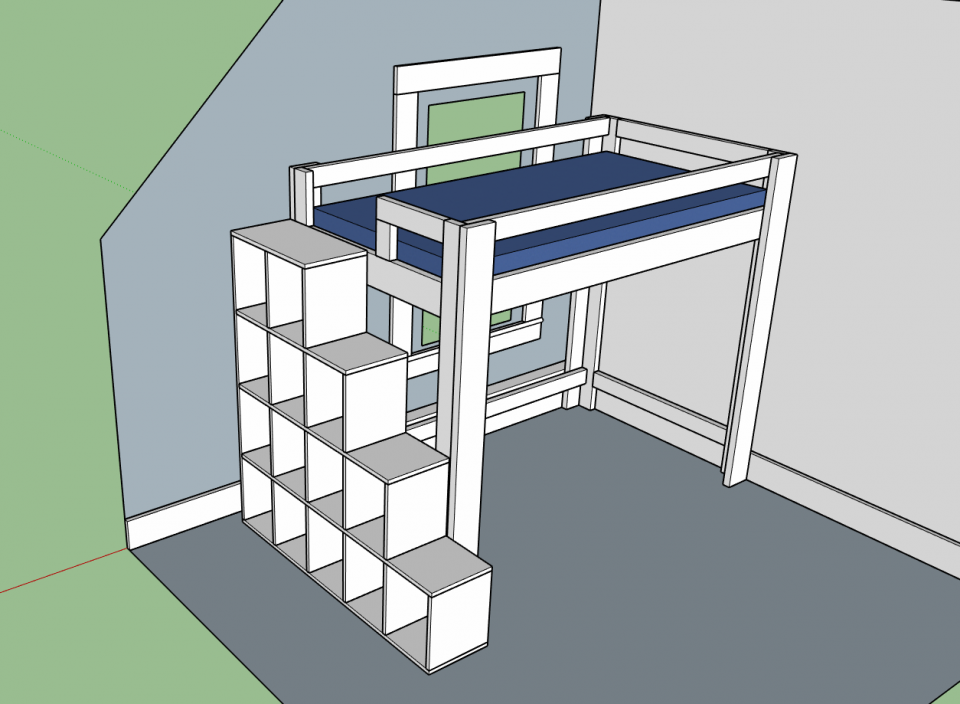 Then go buy lumber. Build some stuff and then go buy more lumber when you realize you messed up.
Cut, screw, sand, stain, poly: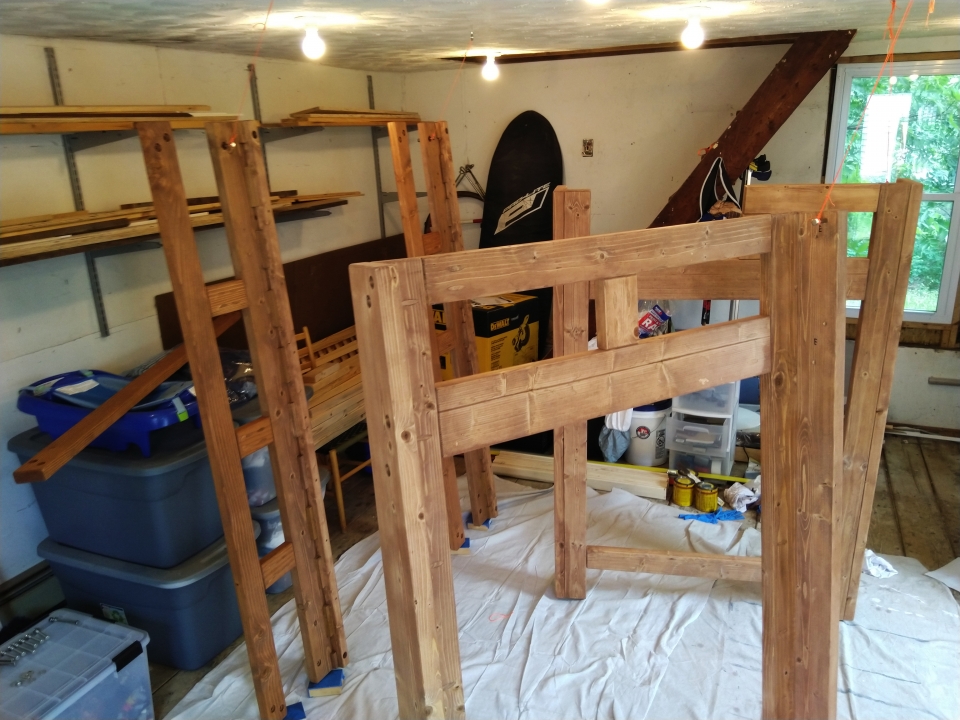 Make sure to overbuild so that it's steady as a rock!