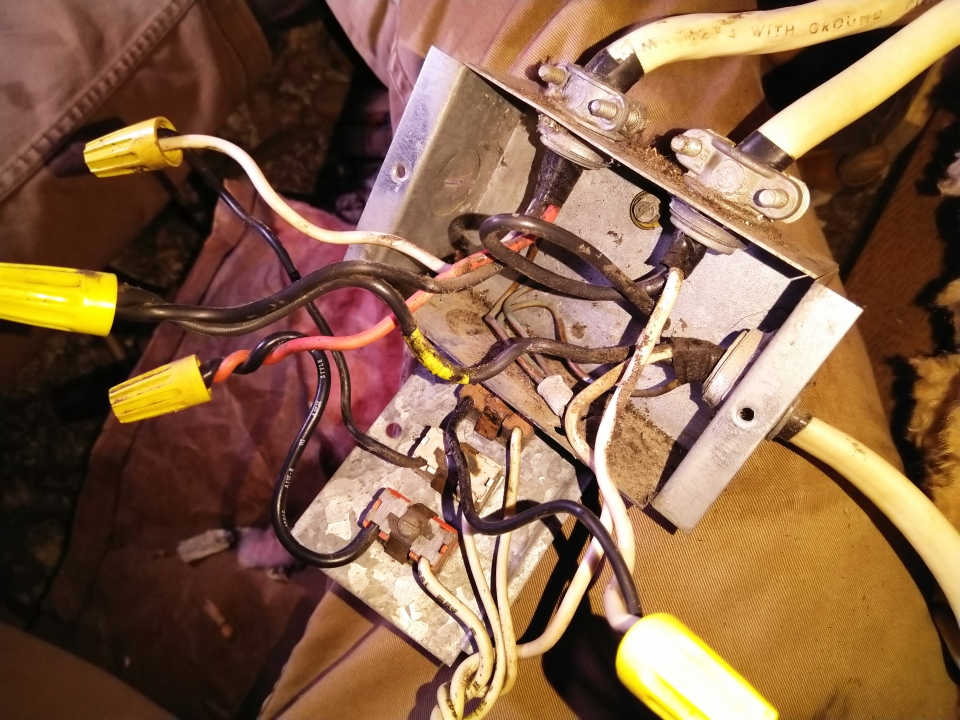 Our bathroom fan started smelling kinda burn-y, so I decided to replace it. This turned out to be much more of a pain in the ass than expected…
This involved going up in the attic with all the pink insulation. I decided to do it on one of the hottest days of the summer. The bolts holding the fan in place were each bent 90 degrees. The joists were set back from the wood paneling on the ceiling which required cutting some plaster away and installing some plywood extenders. The wiring had a couple issues, including some loose cables that weren't even capped. (I'm no electrician, but that must be a code violation.) Etc. Etc.
Got it done in the end, though! And now the fan works better than ever. The exhaust vent on the old fan was so covered with lint that there was zero airflow. The new one will hold a piece of paper up against the grate!
(I always take lots of pictures of wires before I take anything apart. Just in case…)