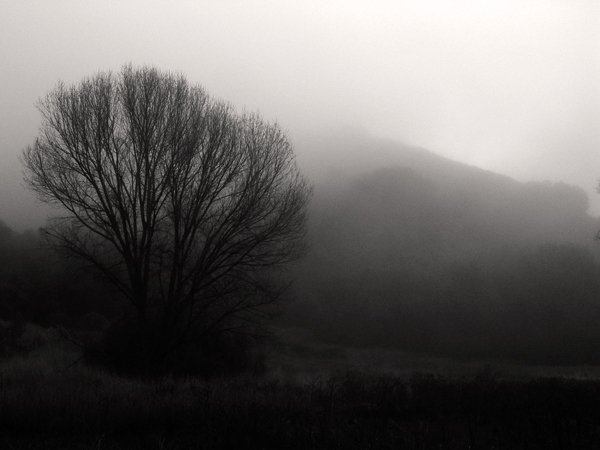 I've already posted a very similar picture to this one (see here), but that was before I was telling little stories!
Post to Santa Barbara Hikes (3/25/2007, amount):
"Excellent hike! We took the advice on the trail description and made a little backpacking trip out of it. The trip down was beautiful, but there were three nearly impassable sections. Any worse and the trail might not be hike-able. These were just north of "the Grotto" coming down towards the Santa Ynez River. Also, there was a ton of poison oak leaning out over the trail in the first downhill section after passing Forbush Flat. It made the going very slow. Otherwise, no problems. The hike from the river to the Mono Camp was top notch and the campground couldn't be beat (not to mention the moon-lit hotsprings!). We'll be back, but not on that trail (we took a long way around hiking back up to the car to the P-Bar flat and then to Cottom camp before heading back up to Forbush in order to avoid the "treacherousness" of washouts and poison oak)."
(Actually, we didn't make it to the real hot springs… We sat in the overflow pool (which was lovely in itself!) until deciding to head back to the campground and noticing that the nicer (hotter) pool was a few feet up the hill above us!)