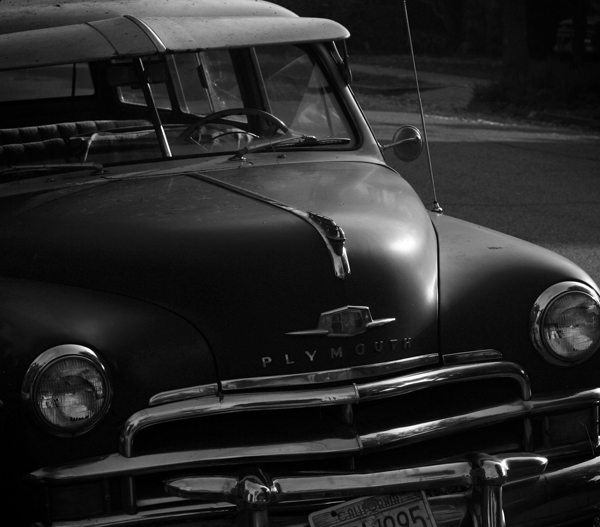 After posting a that photo of Berkeley High
the other day, I've been getting into the idea of cropping my photos so that they're more square. I realized that I don't have to stick with standard aspect ratios just because my camera does! So here's another squarish picture. How's that for stickin' it to the man?!
This is a picture of a neat old Plymouth wagon (ca. 1950) that's usually parked just down the street from our house.