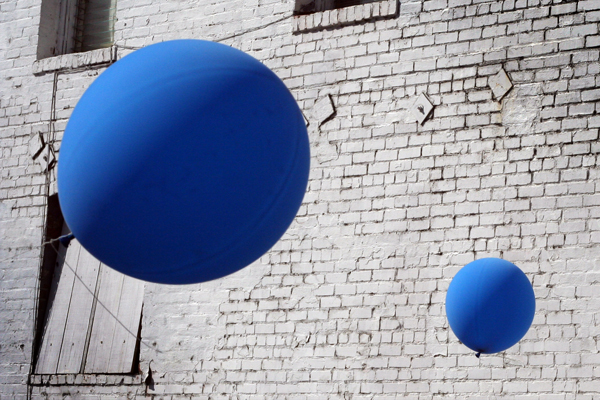 There's a Honda dealership two blocks up from our house on Parker. All of the cars in the lot have the usual "No Money Down!" "0% APR!" "BUY THIS FUCKING CAR!" "ETC!" stickers in the windows. But what I really love is the big balloons they tie to the cars.
I've already posted two photos of the balloons at night: here
and here. There's a whitewashed brick building adjacent to the yard and the blue balloons were really popping out (so to speak) against it. It was pretty windy today, so I had to look like a dork on the sidewalk for about five minutes waiting for two balloons to get into the frame.