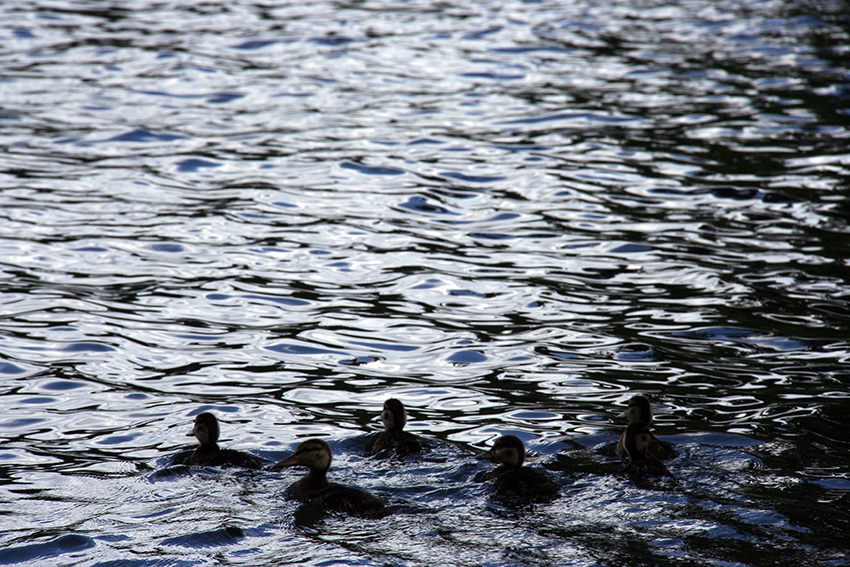 We decided to go on a camping test run to see how our kid would like it. We picked a good spot. The campground on Wellesley Island, up in the Thousand Islands, was perfect. Tons of kids, right on the water, plenty to do, etc. Otis had a blast:
…and our campsite was pretty killer t'boot: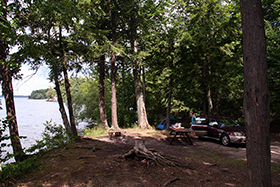 We pitched our tent right on a grassy outcropping of rocks next to a private cove with a family of ducks.