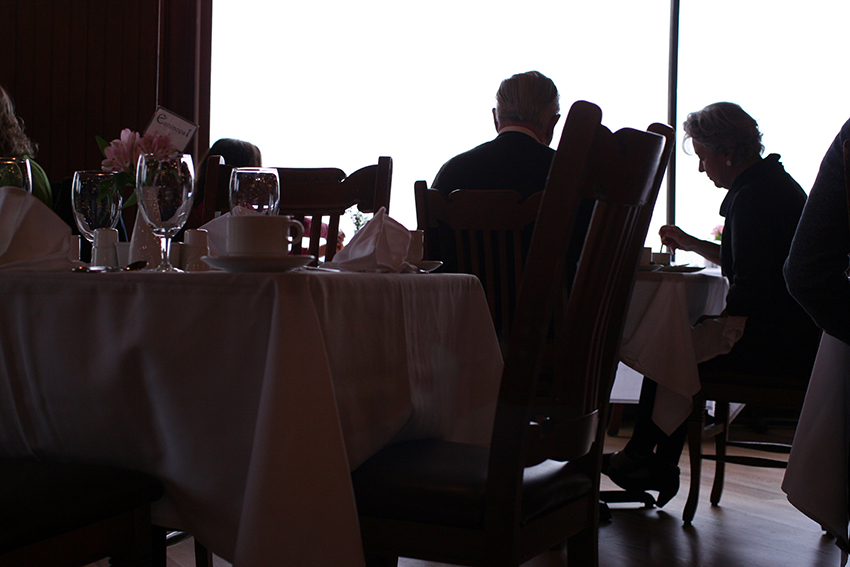 We opted for the mid-winter, all-inclusive, mid-week special. That meant breakfast and dinner in the dining room along with the rest of the guests. No problem!
Well, one small problem… We'd neglected to pack according to the dress code. No black tie or nothing, but "jacket and dress shoes strongly recommended."
Shit.
We'd arrived kinda late (on account of driving from the Berkshires down to The City and back in one day) and there wasn't nothing in New Paltz open where we could acquire said garments.
And so it was back in the car for a half-hour drive to the nearest Walmart which, despite the typical stock at the Potsdam branch, did not sell men's sport coats. We thought for a moment about dressing Andre up in a women's blazer, but the $50 tag gave us second thoughts.
(It turned out to not be a problem.)