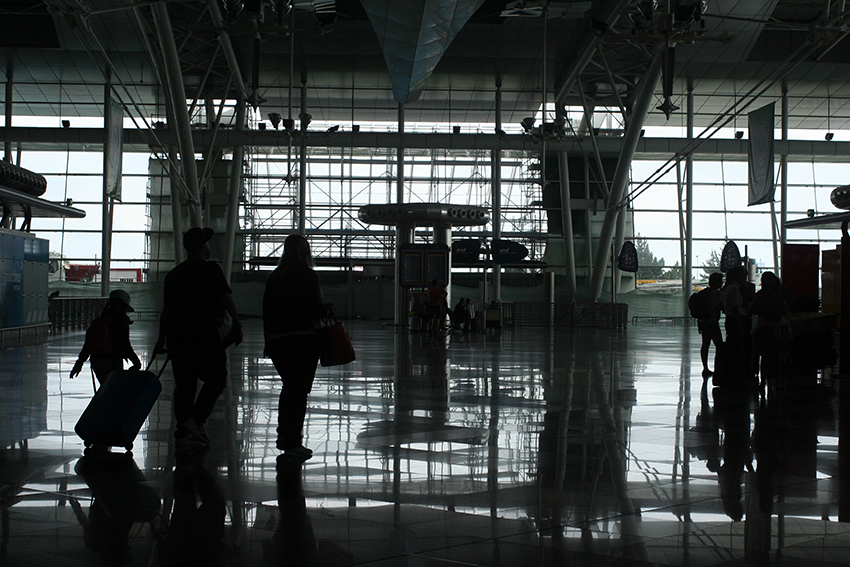 I fucked up on my last day in Porto. My flight out wasn't until 7:10pm. But I had to check out of my hotel much earlier in the day.
Now, the wise thing to do would have been to take up José on his offer to let me stash my baggage in his room while I spent the day roaming the city. When I woke up, however, still drunk after only a couple hours sleep following the conference wrap-up show, I figured it would make the most sense to just check in with British Airways and head back into town, sans-bag, to see a bit more of the city.
As it turned out, however, I wasn't able to check in until just a few hours before the flight. So instead of exploring, I spent most of the day sleeping it off in the Aeroporto Francisco Sá Carneiro and Skyping with my wife. A decent Plano B.