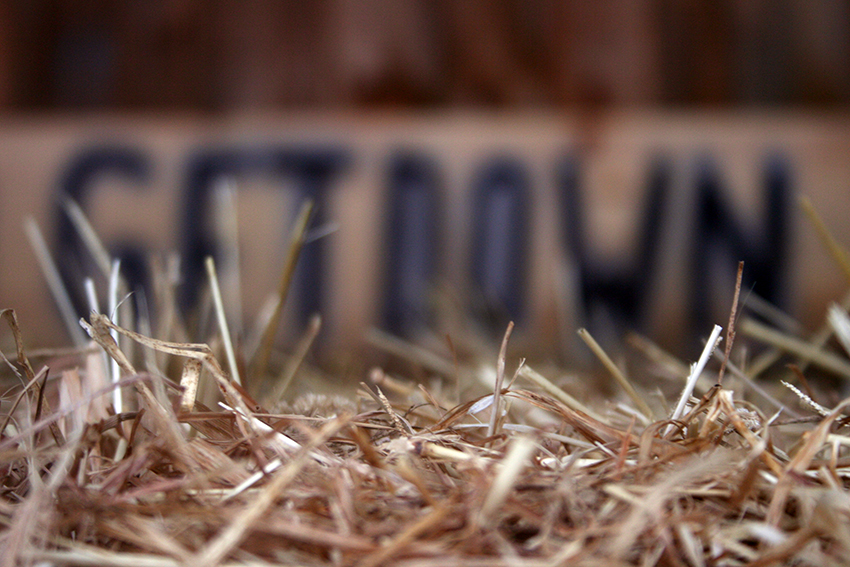 Dad lives just down the street from the Otis Mt., the old Elizabethtown ski area. It's privately owned now and a few months ago the owner (or maybe it was the owner's kid) organized a little music festival: The Otis Mountain Get Down.
Sarah and I caught a couple late-night acts (after spending the earlier part of the day at the Plattsburgh Bluegrass Festival). From what we saw, the Get Down was populated primarily by VT teens and college kids, getting high in the woods and dancing to homemade MacBook Pro dubstep. (Apparently there were some rootsier acts earlier in the day. Not so much at 2:00am.)
There were a couple of late-night live bands too. We caught the end of a Sophistafunk set and the beginning of Moon Hooch's appearance on the main stage.
The main stage had a big sign with the fest name painted on big wooden planks. It was too long to fit on one plank, so they used two. The division was not in our favor. They went with "OTIS MOUN" on the first and "TAIN GETDOWN" on the second. Had the split been between the T and the A, I woulda stole me a plank!