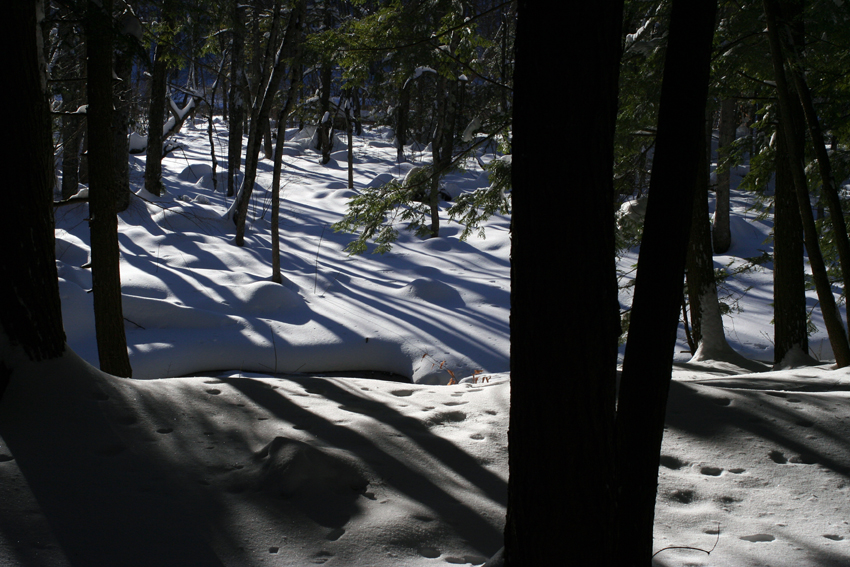 After three half weeks of a nasty flu, we finally ventured outside of the house. We had a couple of pairs of snowshoes–gifts from Christmas 2011–that still hadn't been used. (There wasn't very much snow last year.)
Someone had broken a nice trail for part of it, but turned back after about a mile. We went a bit further to see what this waterfall
looked like in the winter. It was frozen.