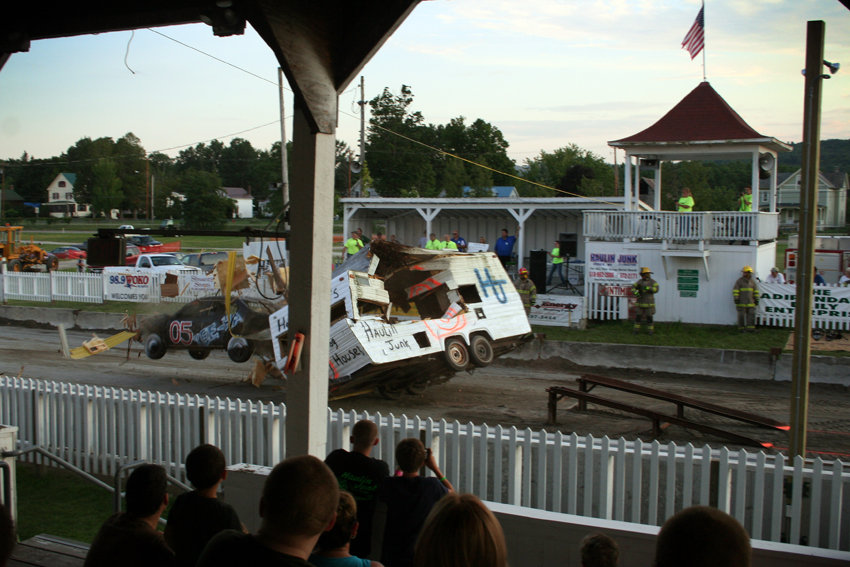 Oh, also: After the car flipping ended, the MC(s) told us to wait around for "the grand finale." We did. And after a short while, a backhoe carrying a camper trailer appeared from the far end of the track. He dropped it right in front of the grandstand. Then he went back and fetched another ramp and deftly adjusted it in front of the trailer.
And then a car drove through the trailer.
And then the driver went through the trailer a few more times to make sure every thing was properly smashed.