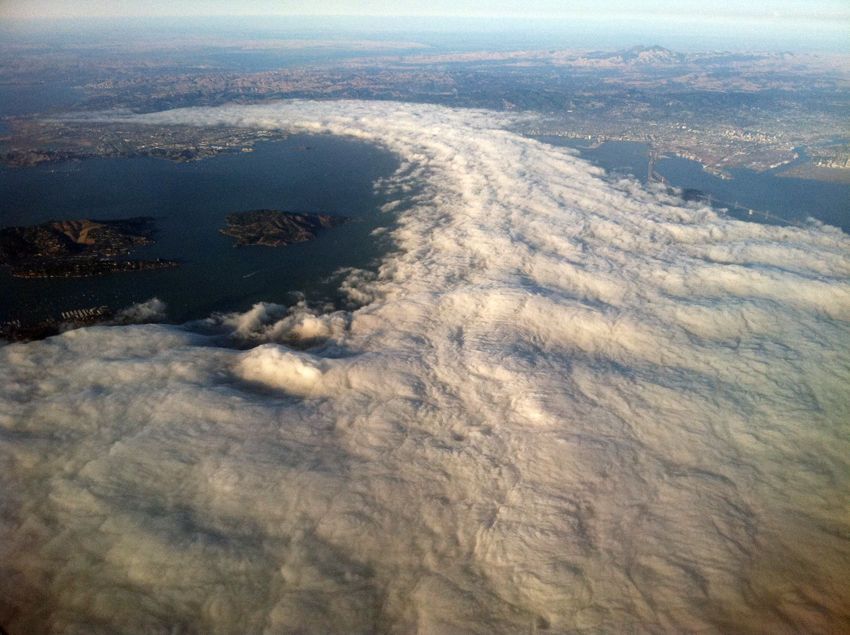 Travis just got married. (I was the best man!) We figured to make a trip of it, so I spent a week out in Oregon helping to set up and clean up after the wedding. The whole trip was fantastic.
The only problem was getting there. Given that neither of us live near major airports, it took four flights to get there: Massena to Albany to Newark to Denver to Redmond/Bend. And four to get back: Redmond/Bend to San Francisco to Cleveland to Albany to Massena. (I can't complain though… Sarah got re-routed four times after driving three hours to Syracuse. She had to spend the night in Chicago and those pricks at United didn't even pay for it.)
Anyway, I took some pictures out the plane on the way back. Now I know where all that fog in Berkeley came from!