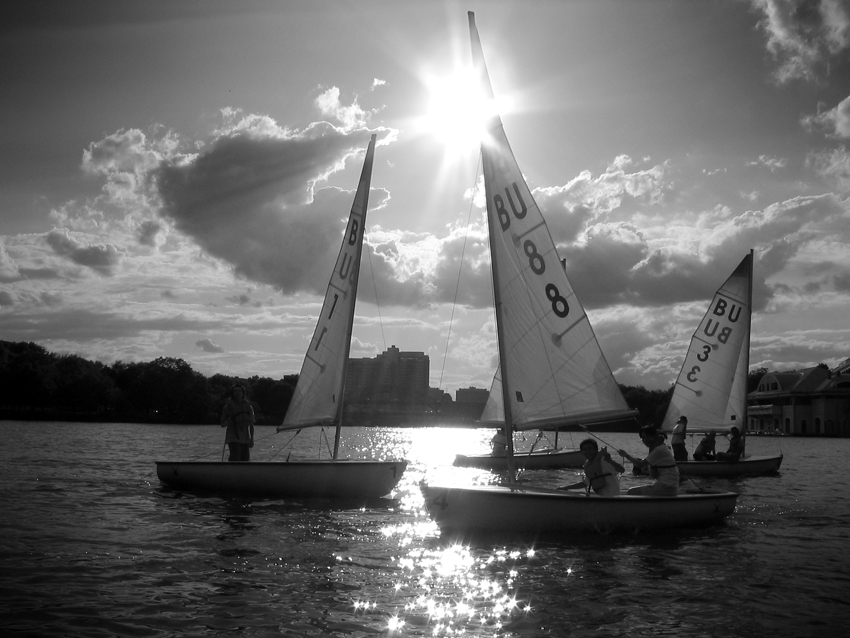 I may have posted this before (yup), but I just came across it recently and decided it was worth putting up again.
I used to teach sailing at Boston University during the summers. This didn't have anything to with the sailing program, but they also used to run summer session exchange programs at the same time. There were usually one or two foreign students in my classes, but that was about it. This class, however, was a different story.
One of the program coordinators must have found out about the sailing classes. They must have then decided that it would be nice for these kids to all take the class together. No problem there except that none of them spoke English. The class involved a LOT of miming, dancing, and demonstrating, but they all got the hang of it in the end. And… nobody got hurt!