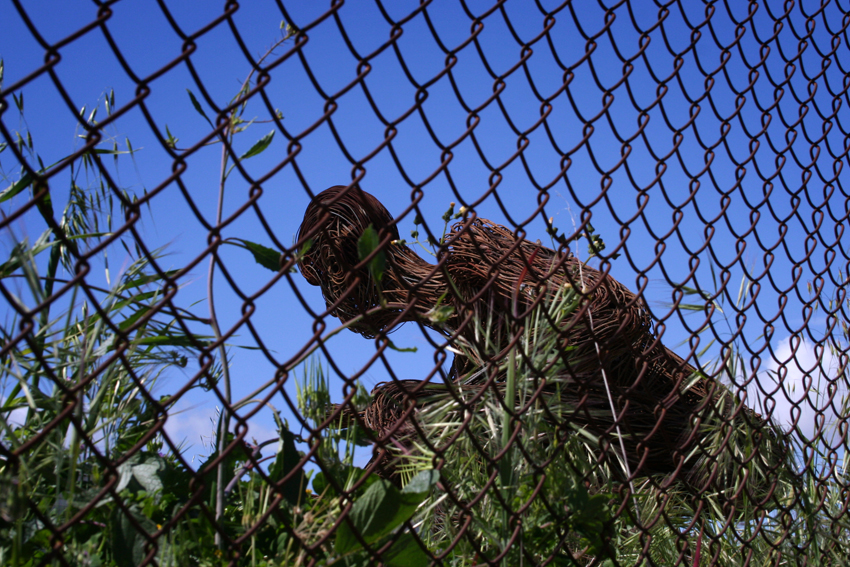 Back in California! (At least for the time being.) I'm in need of a little extra cash so I spent a few days biking Berkeley and Oakland around putting up flyers advertising my services as a music theory tutor:
…and a drum teacher: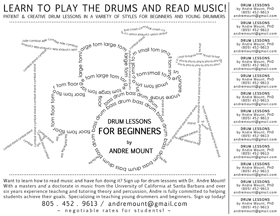 One of the places that I thought might be good to flyer was a building where people can rent band practice rooms. This is in a warehouse down in northwest Oakland. After putting a few posters up on telephone poles near entrances to the building, I went around back and came across a large empty lot full of giant rebar people: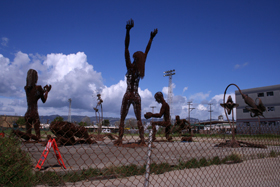 Kinda spooky.
Further snooping revealed that these docile giants were built at the Big Art Studio across the street.