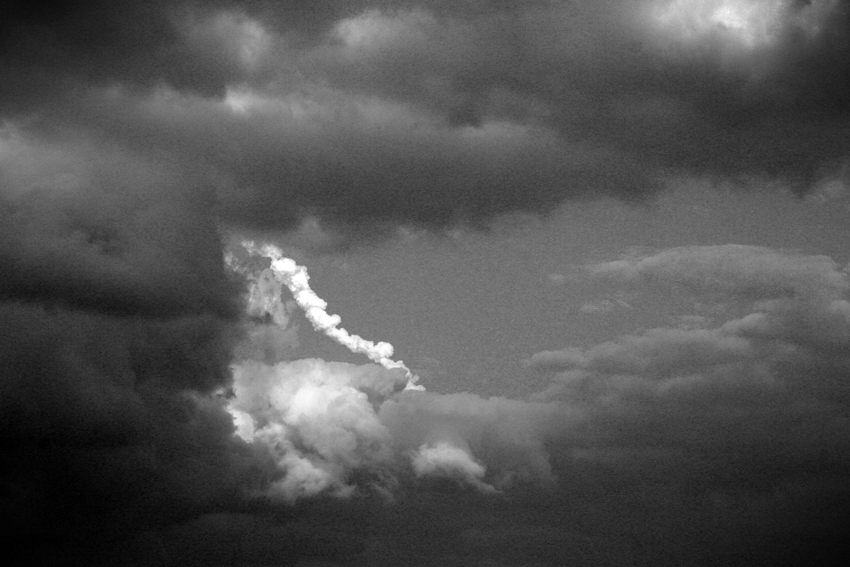 It was pretty overcast, so I only caught a brief glimpse of the launch. Somebody yelled "There it is!" and near the horizon I could see a bright orange streak. I didn't quite get my camera up in time, but here's what I was able to capture: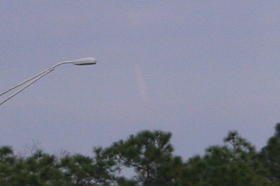 We all hung out for a little while longer, hoping for another glimpse. But the most I saw after the initial sighting was the trail left behind when it drifted into the single open patch of sky.
Good enough for me! I saw a goddamn spaceship!