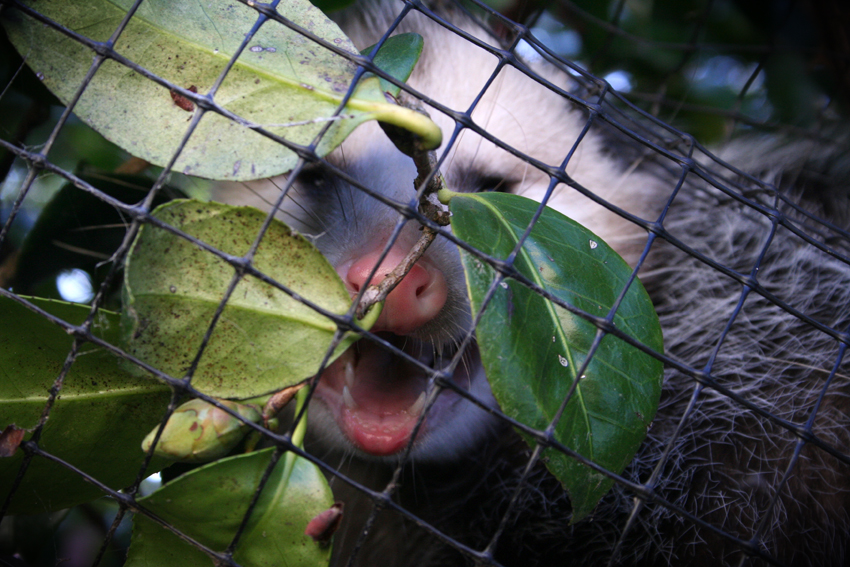 The other day, as I was washing by breakfast trough in the kitchen sink, I noticed an animal slowly creeping along the fence in the backyard. Hoping to catch some sweet wildlife shots before it took off (usually we only get birds, cats, and fat squirrels), I grabbed my camera and ran out in my bathrobe.
Turns out there wasn't any need to hurry. This poor old possum wasn't going anywhere fast. I got right up next to the guy (gal?) and got a bunch of nice closeups. (The mesh on top of the fence kept the creature at bay.)
It took a while for the beast to notice me, but when it did it turned around, opened its mouth, and drooled at me. I think it might have been sick. Poor guy. When it started making a low, guttural, belch-growl, I decided I'd tormented it enough and went back inside.
Later, I noticed that the possum was still in the same place on the fence. I was afraid I'd killed it with all the excitement of the camera. But then I saw it move a little further down the fence. A couple hours later, it was gone.