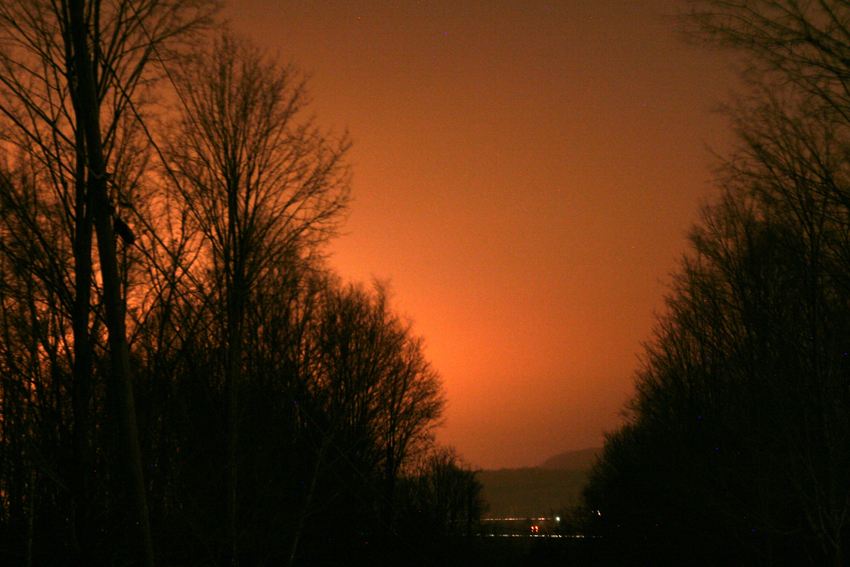 I'm sure other people have noticed this, but in (sub-)urban New England an orange sky at night in the winter usually means it's gonna snow. Correspondingly, this was a favorite sight of mine straight through my senior year of college. (It's not as exciting out here in California.)
In this case, however, the snow was on its way out. Sarah and I just barely escaped the "blizzard of the century" after having a pint with Ed in Hudson, MA. As we drank our beers, things started getting gnarly outside. So much so that they told us they had to close the bar on account of the impending "state of emergency."
We were supposed to meet Sarah's parents out in Richmond, but seeing as how we couldn't get in touch with them and the Pike was moving 15 mph, we decided to play it safe and head back to Wellesley instead.
It was a good move. The roads were much better the next day and we made it out no prob.