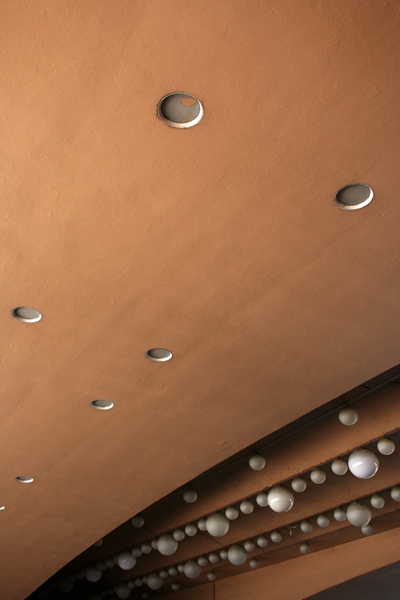 (September 19: Whoops! Looks like I missed the last few days! I'll post a few today to make up for it.)
Sarah and I just watched Gattaca the other day. I pointed out that the main building in the movie was a Frank Lloyd Wright, but was surprised to find out, upon further internet research, that it's pretty close to where we live! I had thought it was the Santa Monica Civic Center or something like that… Turns out it's the Marin Center in Marin.
I'd never been in one of Frank's buildings before ('cept the Guggenheim, of course), so we piled into the car and took a drive up for burgers and sightseeing!