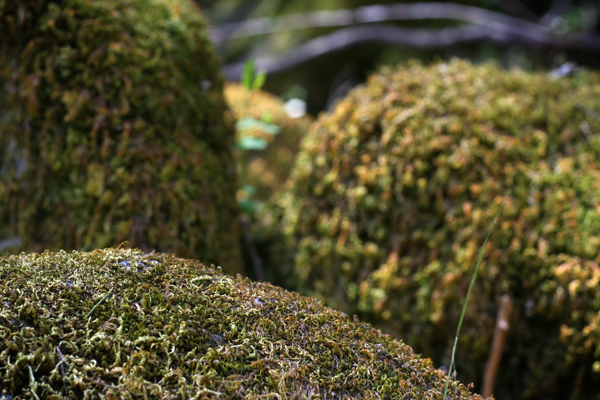 We just got back from a van trip with Anicia up to the Tahoe National Forest. Our mission: to see what this book
had to offer.
Turns out: quite a bit!
After a little trouble finding an open campground on Friday night, we made our way over to the Oregon Creek swimming hole.
Out. Stand. Ing.
Crystal clear water, big polished granite rocks for getting sunburned, plenty of clean pools, deep enough for rock jumping. OMG.
Here are some mossy rocks I found downstream. (More pics to follow…)