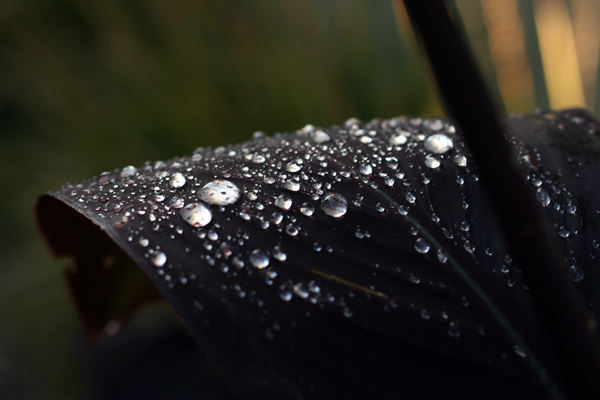 This morning, when me and Sarah woke up, Sarah pointed out that it felt like it had snowed during the night. You know that feeling?
She was almost right. It hadn't actually snowed, but that's what the weather forecast had been predicting!
Anyway, according to this California wuss (me, I mean), it was super cold. Not below freezing, as the raindrops on this plant indicate. But cold enough!