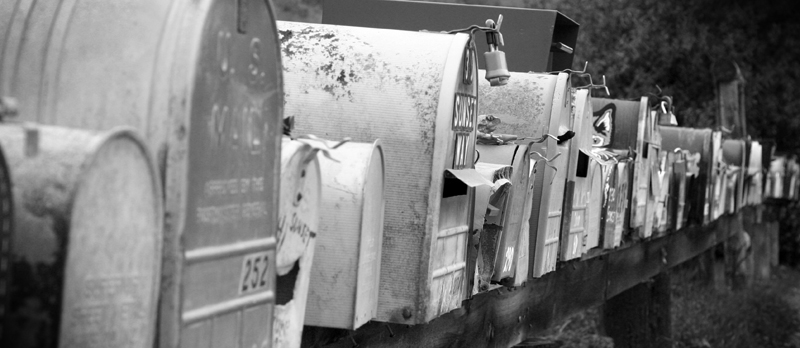 When Devo and Gimpy came to visit earlier this year, we took them–according to local custom–to all of the various tourist traps around the Bay Area. (Lemme tell you right now: If I ever have to go to Fisherman's Wharf again, I'm gonna wharf myself.) On the other hand, having out of towners is always a great excuse to get over to Muir Woods and the nearby, eponymous beach. The main grove is a little too crowded for the aspiring uppity locals such as ourselves, but it's admittedly pretty cool! (We saw actually saw a couple of beautiful rainbow-colored salmon flopping their way up the creek while we were there.)
Anyway, this line of mailboxes of mailboxes (presumably serving the Muir Beach community, where it was located) seems to imply the presence of some uncharacteristically lazy postal workers.
Can you spot the frog and the fox?