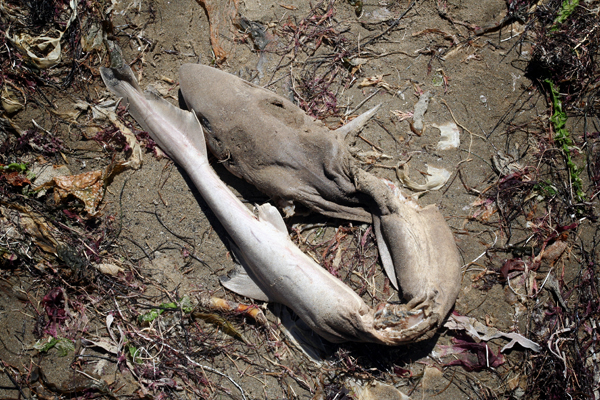 This is a little weird…
On a hot afternoon, July of 2007, Sarah and I went for a short hike down to the beach by Naples Reef. For it's proximity to Goleta (specifically, the monstrosity known as The Bacara), there's always a surprising amount of wildlife there: sea lions on the beach, swallows nesting in the cliffs, pelicans, turkey vultures, etc. But this was something I'd never seen before.
All along the beach, from the trail down to the point, were scattered the dried up carcasses of small sharks. (Soupfin sharks, perhaps?) Most of them were twisted like this one, washed halfway up the beach near the high tide line.